You probably hear birds every day, but can you tell one bird song from the next? Bird watching or birding is an increasingly popular hobby in many parts of the world. Venturing out to look for and listen to various species of birds in your locality can be both enriching and relaxing. All you need is a pair of binoculars, a field guide, and a willingness to observe.
Thattekkad Bird Sanctuary, also known as the Salim Ali Bird Sanctuary, after the internationally renowned ornithologist, is one of the richest bird habits on peninsular India. Spread across 25 sq.km, it is home to over 300 species of birds like the Srilankan Frogmouth, Racket-tailed Drongo, Bronzed Drongo, Whitebellied Treepie, Shama, Yellow-browed Bulbul, Rufous Babbler, Malabar Parakeet, White -bellied Blue Flycatcher and Malabar Grey Hornbill.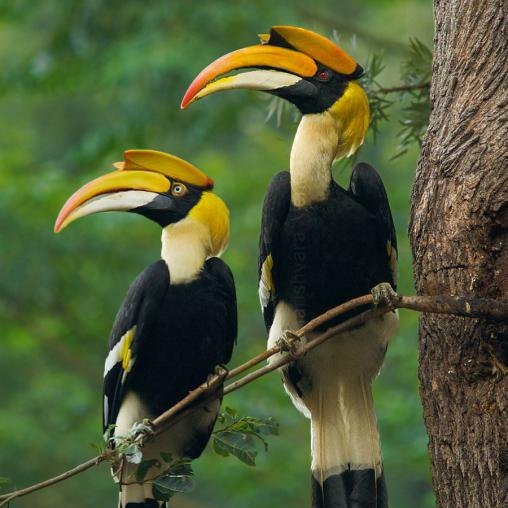 The abundance of greenery makes Idukki an avian paradise. Over 500 species of birds-both resident and migratory- can be found in the lush green tropical forests in Idukki. The high altitude mountain forests and grasslands are home to many of the endemics of the Western Ghats like the Nilgiri Pipit, Painted Bush Quail, Nilgiri Wood Pigeon, Black & Orange Flycatcher, Nilgiri Flycatcher, White-bellied Shortwing, Broadtailed Grassbird, Yellow Throated Bulbul, Indian Robin, Sirkeer Malkoha, Short Toed Snake Eagle, Bluefaced Malkoha, the Black eagle. The White bellied Treepie, Rufous Babbler, Crimsonbacked Sunbird, White Bellied Blue Flycatcher, Wayanad Laughing Thrush, Malabar Parakeet, Malabar Grey Hornbill, Mottled Wood Owl, Oriental Bay Owl, Oriental scopes owl, Brown Fish Owl, Oriental Scopes Owl and Spot bellied Eagle Owl. You should also be able to sight the Red Spur fowl, Grey Jungle Fowl, Indian Pitta, and Black-throated Munia. At Munnar you should sight the endemics Nilgiri Wood Pigeon, Nilgiri Pipit, Whitebellied shortwing and the Broadtailed Grassbird.