Kerala State has an average annual precipitation of about 3000 mm. The rainfall in the State is controlled by the South-west and North-east monsoons. About 90% of the rainfall occurs during six monsoon months. The high intensity storms prevailing during the monsoon months result in heavy discharges in all the rivers. The continuous and heavy precipitation that occurs in the steep and undulating terrain finds its way into the main rivers through innumerable streams and water courses.
             Kerala experienced an abnormally high rainfall from 1 June 2018 to 19 August 2018. This resulted in severe flooding in 13 out of 14 districts in the State. As per IMD data, Kerala received 2346.6 mm of rainfall from 1 June 2018 to 19 August 2018 in contrast to an expected 1649.5 mm of rainfall. Kerala received 42% more rains than usual since the onset of the Monsoon in June. The highest rainfall was in Idukki district, which received 92% more rains. This was followed by Palakkad, which received 72% more rains.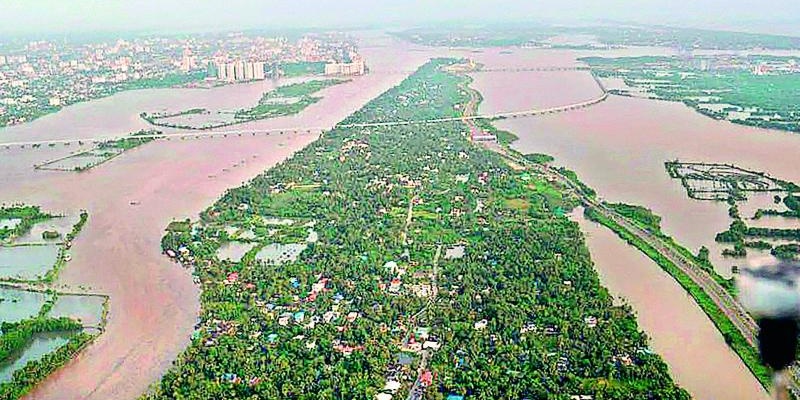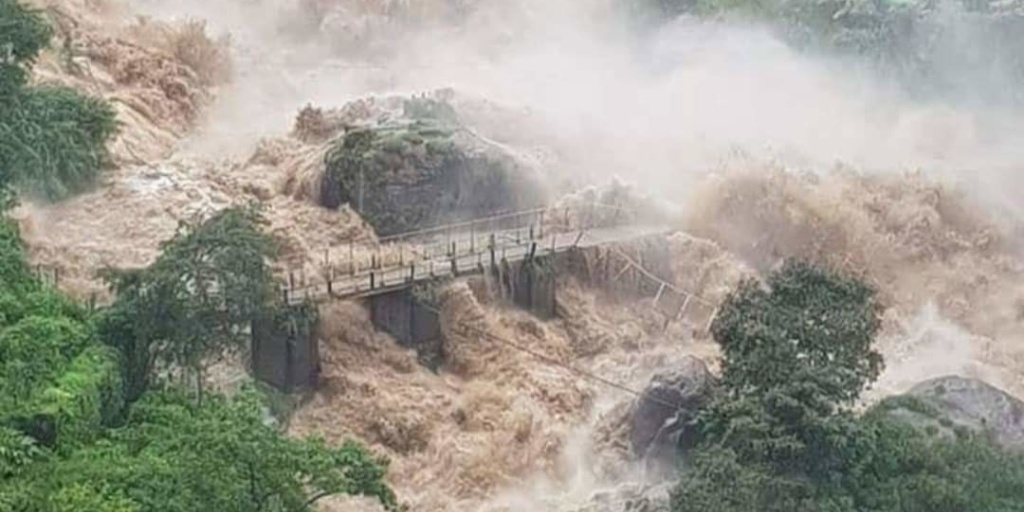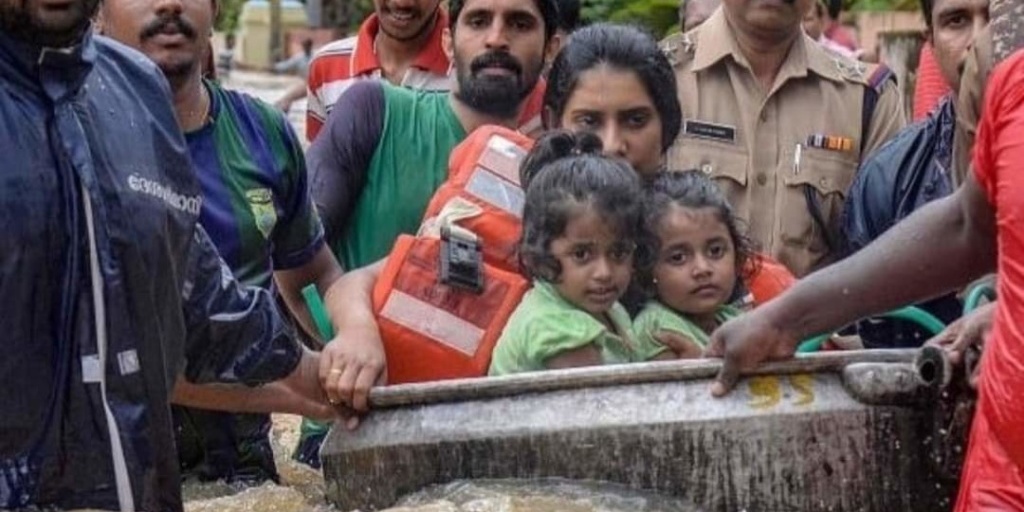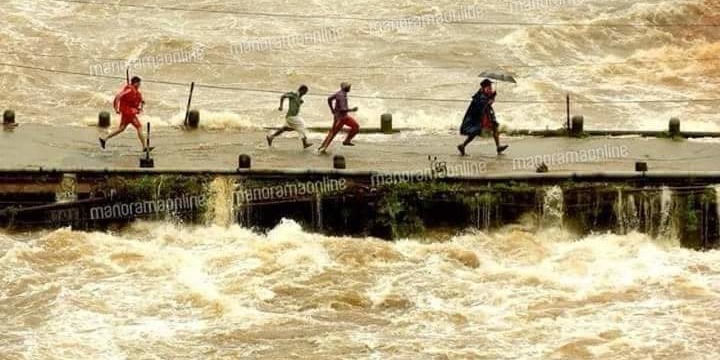 Due to heavy rainfall, the first onset of flooding occurred towards the end of July. A severe spell of rainfall was experienced at several places on the 8th and 9th of August 2018. The 1- day rainfall of 398 mm, 305 mm, 255 mm, 254 mm, 211 mm and 214 mm were recorded at Nilambur in Malappuram district, Mananthavadi in Wayanad district, Peermade, Munnar KSEB and Myladumpara in in Idukki district and Pallakad in Pallakad district respectively on 9 August 2018. This led to further flooding at several places in Mananthavadi and Vythiri in Wayanad district during 8-10, August 2018. Water was released from several dams due to heavy rainfall in their catchments. The water levels in several reservoirs were almost near their Full Reservoir Level (FRL) due to continuous rainfall from 1st of June. Another severe spell of rainfall started from the 14th of August and continued till the 19th of August, resulting in disastrous flooding in 13 out of 14 districts. As per the rainfall records of IMD, it has been found that the rainfall depths recorded during the 15-17, August 2018 were comparable to the severe storm that occurred in the year 1924.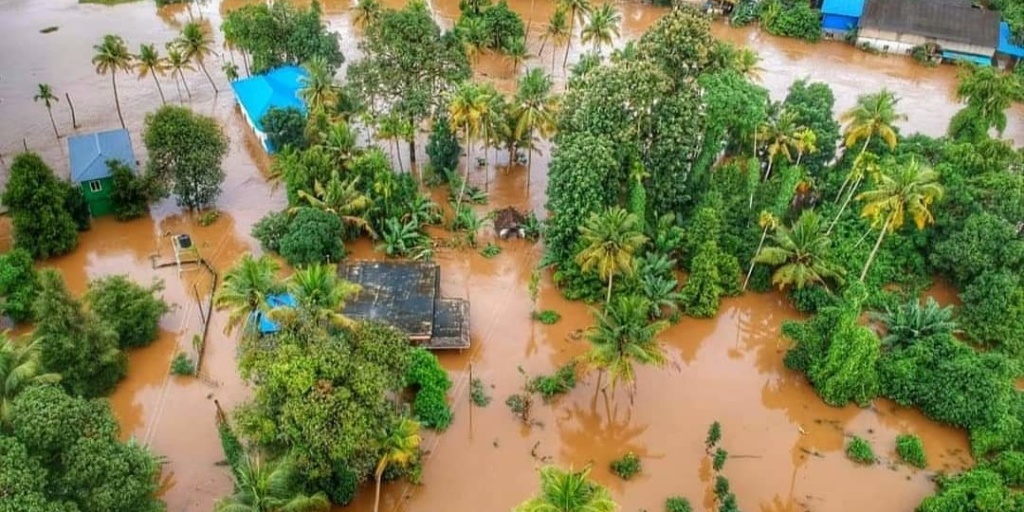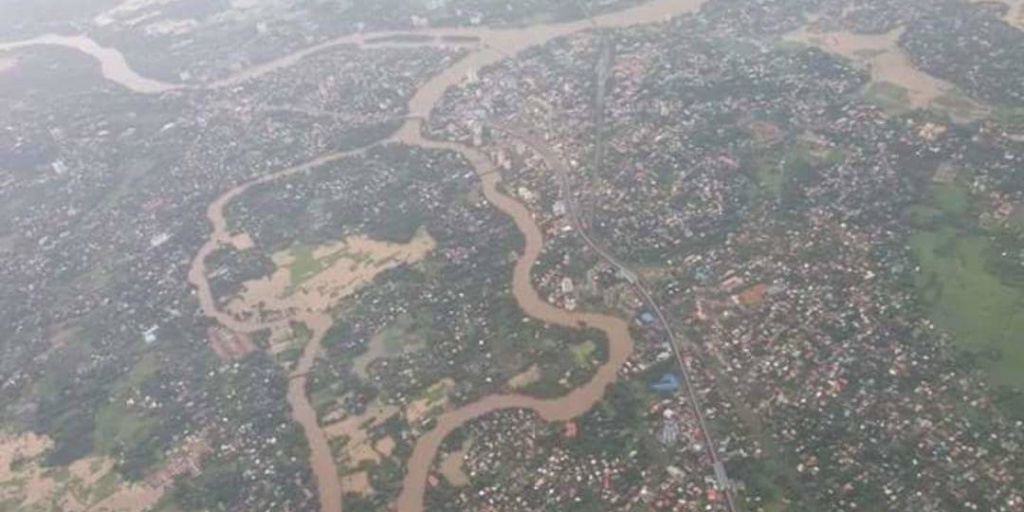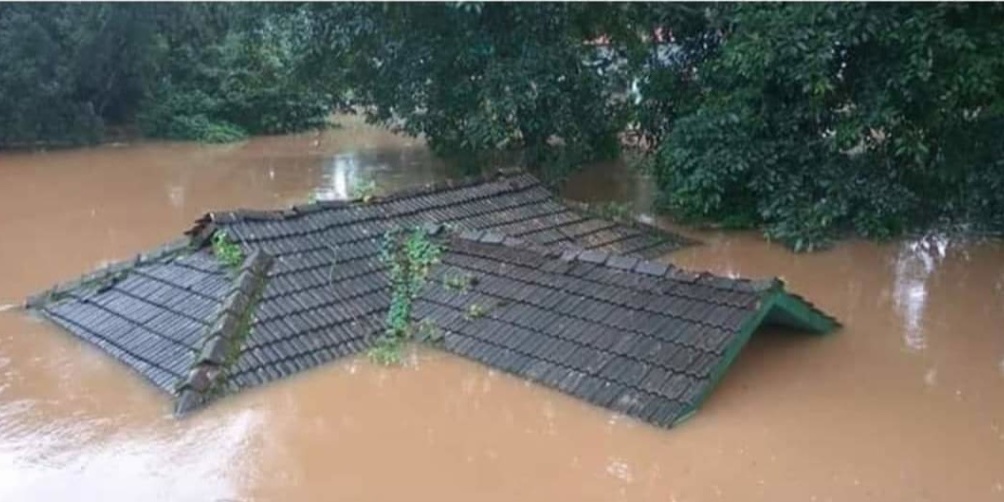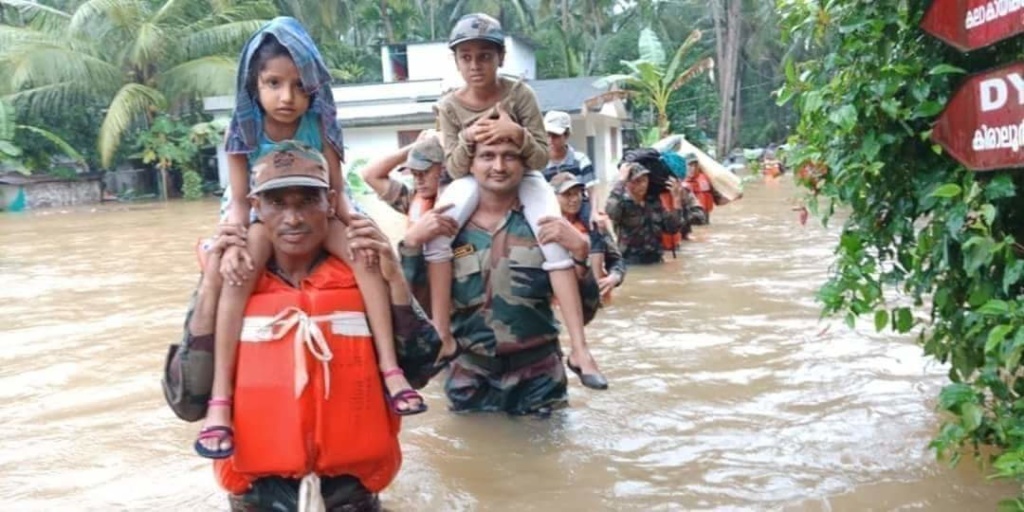 The rain was so severe that the gates of 35 dams were opened to release the flood runoff. All 5 overflow gates of the Idukki Dam were opened, for the first time in 26 years. Heavy rains in Wayanad and Idukki caused severe landslides and left the hilly districts isolated. On August 15, Kochi International Airport, India's fourth busiest in terms of international traffic, and the busiest in the State, suspended all operations until August26, following floodingof itsrunway. As per the reports in media, the flooding has affected hundreds of villages, destroyed several roads and thousands of homes have been damaged. The Kerala State Disaster Management Authority placed theStateon a red alert as a result of the intense flooding. A number of water treatment plants were forced to cease pumping water, resulting in poor access to clean and potable water, especially in northern districts of the state. A number of relief camps were opened to save the people from the vagaries offlood.The situation was regularly monitored by theState Government, Central Government, and National Crisis Management Committee which also coordinated the rescue and relief operations.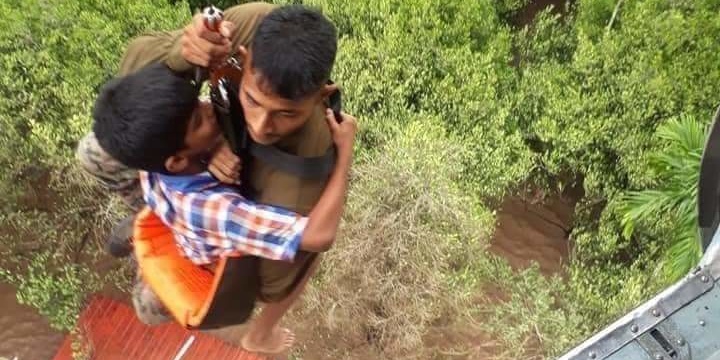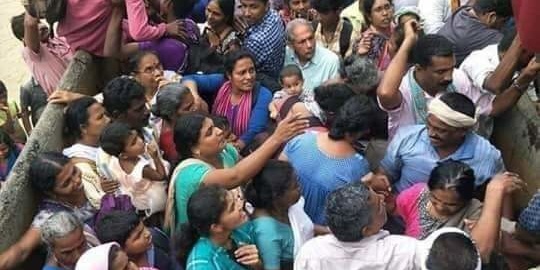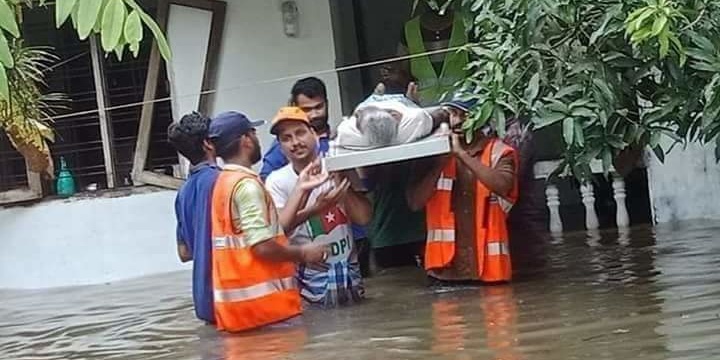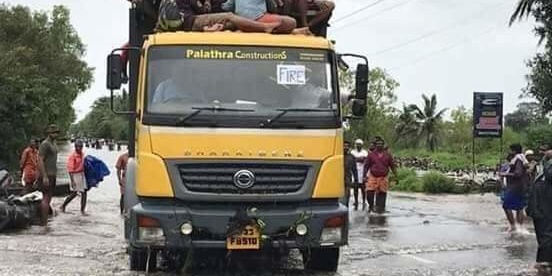 The unprecedented rainfall coupled with ensuing floods and landslide had brought Kerala to standstill in the month of August 2018. In all 474 people have been reported to have died, 12.47 lakh people were displaced, and 10319 houses got fully damaged and over 1 lakh were partially damaged.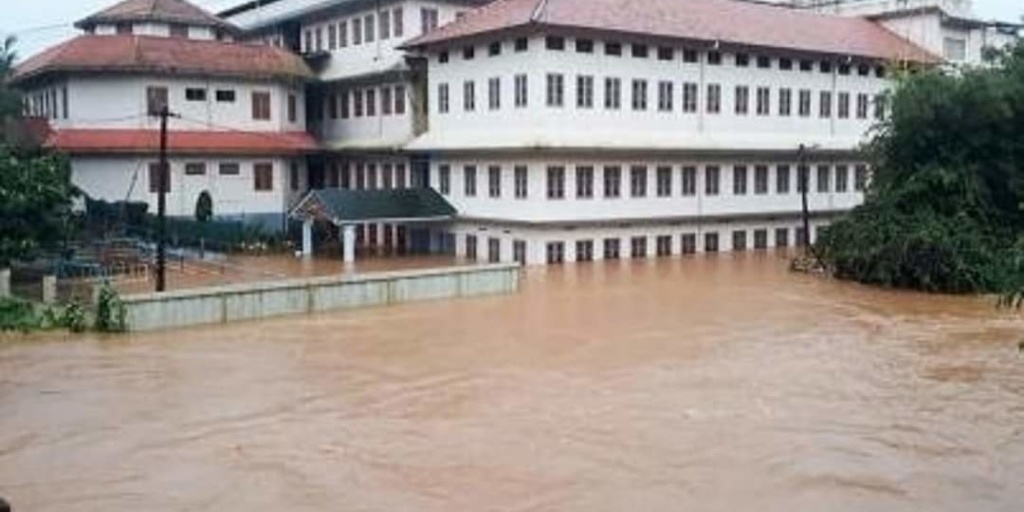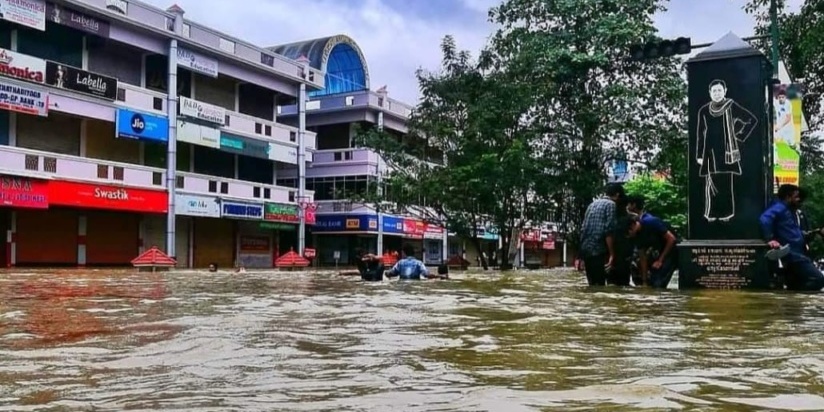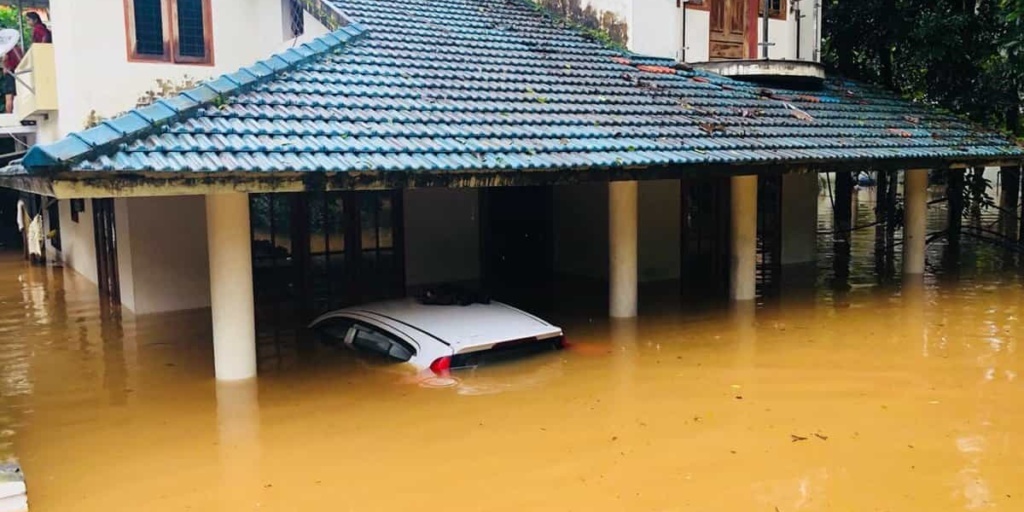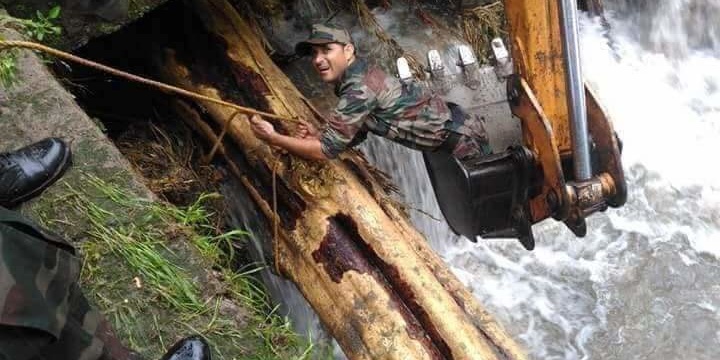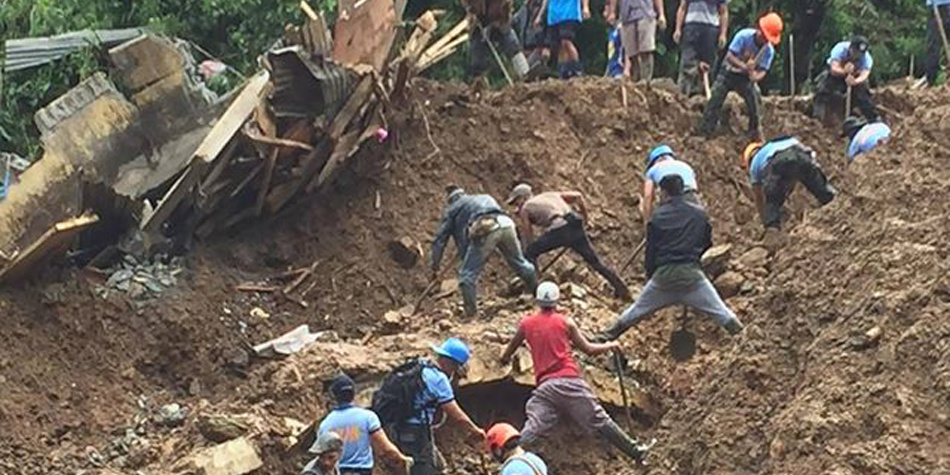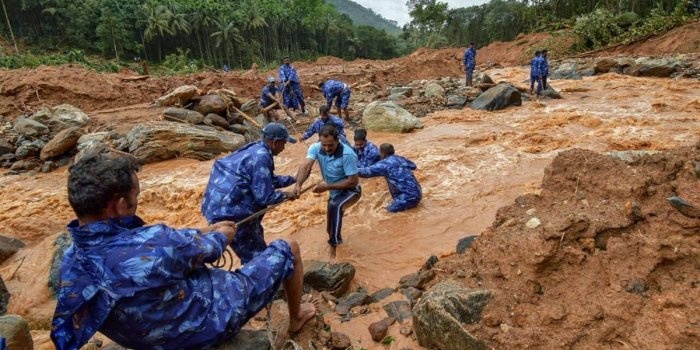 The Government of Kerala with the support from NDRF, Army, Navy and Air Force worked tirelessly for providing rescue and relief support to the affected population. 3.4 million people were there in around 12300 relief camps. Over 10,000 KMs of major roads were washed away and 16000 hectare of land was lost. Along with the Government agencies, several civil society organizations, students groups, INGOs and NGOs are responding to the immediate worst affected accessible areas in 9 districts namely Alappuzha, Idukki, Pathanamthitta, Ernakulam, Thrissur, Kozhikode and Wayanad besides parts of Kannur, Palakkad, Malappuram, Kottayam and Kollam.